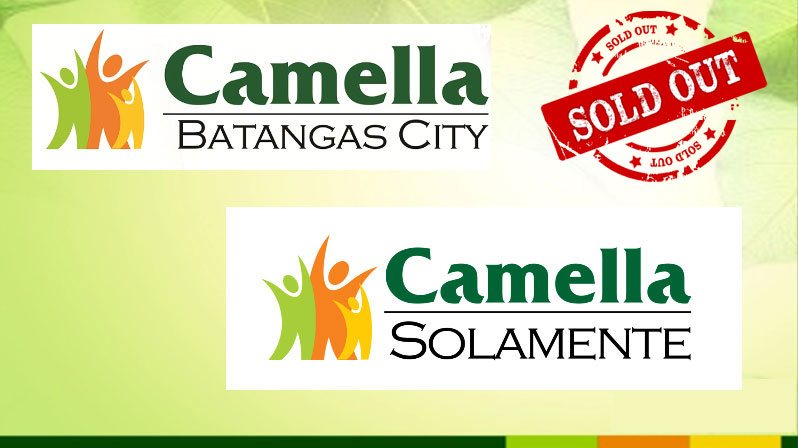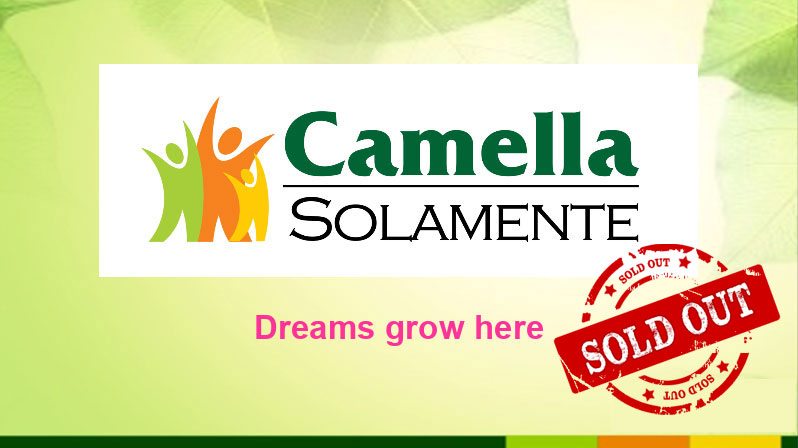 PROJECT OVERVIEW
PROJECT NAME:
CAMELLA SOLAMENTE
PROJECT LOCATION:
BRGY. SOROSORO KARSADA, BATANGAS
PROJECT BRIEF:
A master-planned community that is located in Batangas City which offers value-for-money homes. Its prime location boasts the proximity of life's necessities yet guarantees exclusivity. Homeowners enjoy the close-to-city feel where everything important is within a stroll or a drive away.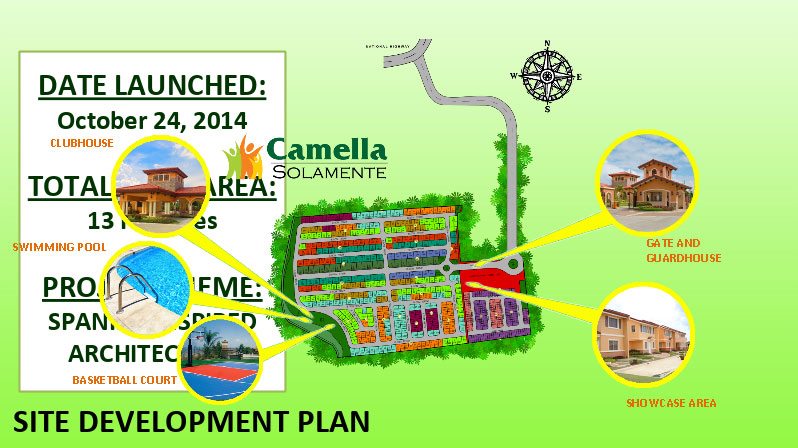 How to locate Camella Solamente?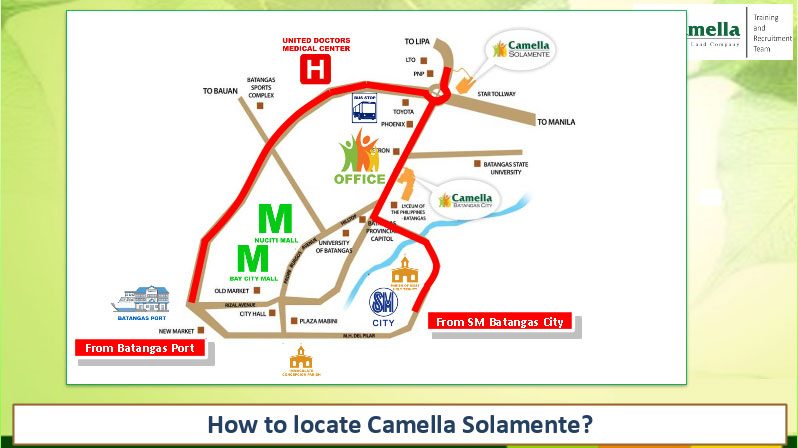 Schools:
Batangas State University / 2 km
Lyceum of the Phils. University / 4.3 km
University of Batangas / 4.4 km
St. Bridget College / 5.7 km
Hospitals:
Golden Gate General Hospital / 5.6 km
Batangas Regional Hospital / 4.3 km
United Doctors of St. Camillus De Lellis Hospital / 2.5 km
Commercial Establishments:
SM City Batangas / 7 km
SM Hypermarket / 900 m
Pic & Save / 2.8 km
Baymall / 4.5 km
Nuciti / 4.5 km
Terminal Stations:
Batangas Grand Terminal
Batangas Port Terminal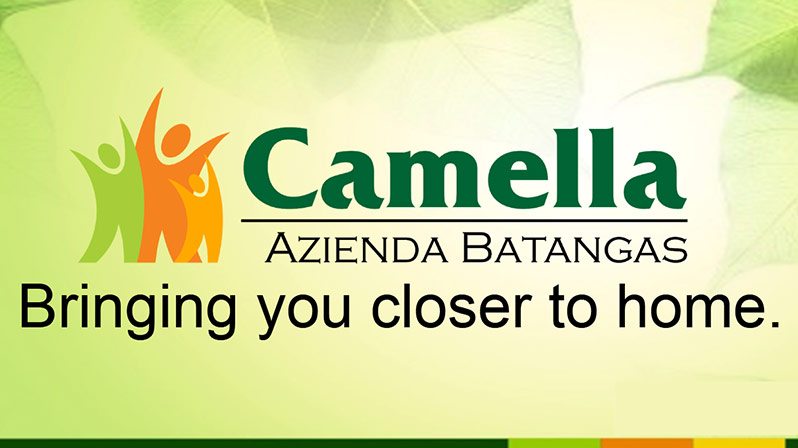 CAMELLA AZIENDA BATANGAS
LOCATION
Brgy. Tinga Labac, Batangas City
DATE LAUNCHED
December 2017
# of PHASES
1 Phase
LAND AREA
12 Hectares
PRICE RANGE
1.2m to 6.5m