An Italian-themed house and lot development with tree-lined roads and panoramic view of the grandiose Mount Isarog is the famous Camella Naga in Camarines Sur. Camella Naga prides itself as a premiere house and lot development in Bicol that is not only world-class but is also flood-free. Situated along the main arterial road, Maharlika Highway, Camella Naga is conveniently located near Camsur Watersports Complex (CWC), the Naga Airport, and the city center.
Conveniently located near Naga City, where business and commercial centers are located, is the unique house and lot development of Camella Naga that boasts high-quality yet affordable Mediterranean homes sprawled over a manicured landscape with grand entrance gate, play parks and grand entrance gate with CCTV system. Camella Naga is close to business and commercial centers, churches, schools and major transportation hubs, makes it one of the most desired housing developments in Camarines Sur.
Location
Brgy Del Rosario, Naga City
Amenities
Clubhouse
Swimming Pool
Basketball Court
Playground
Parks
Shuttle Service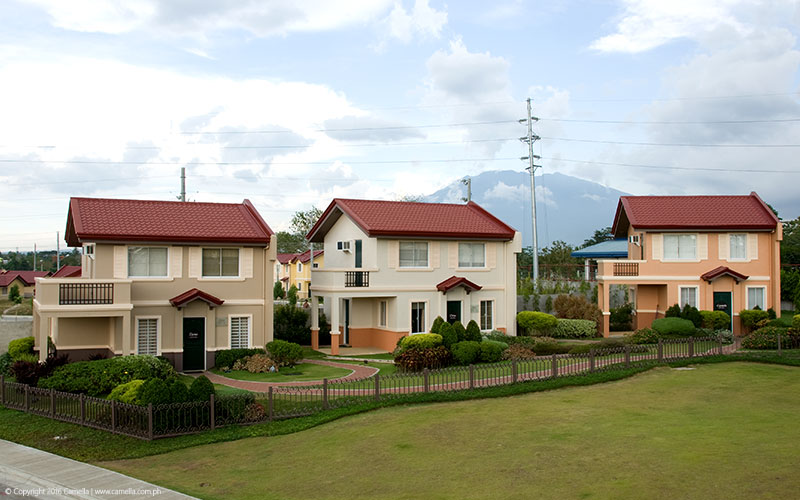 Camella Legazpi is the first Camella developed in Albay. Camella Legazpi is a Carribean-themed house and lot development located in Brgy. 59 Puro Legazpi City. Camella Legazpi is the dream lifestyle house and lot community in the fastest growing city in the region. Camella Legazpi lets you enjoy the great view of Mount Mayon and security with beautiful comforts within the property. It also delivers beautiful homes in themed communities in excellent locations with easy access to business and commercial centers, schools, hospitals, places of worship and transportation hubs. Camella Legazpi provides superb facilities like exquisite parks, tree-lined streets, playgrounds, swimming pools, basketball courts and clubhouses to give them the lifestyle they deserve.
Location
Brgy 59, Puro, Legazpi City, Albay
Amenities
Clubhouse
Swimming Pool
Children's Playground
Playing Courts
Landscaped Parks and Open Spaces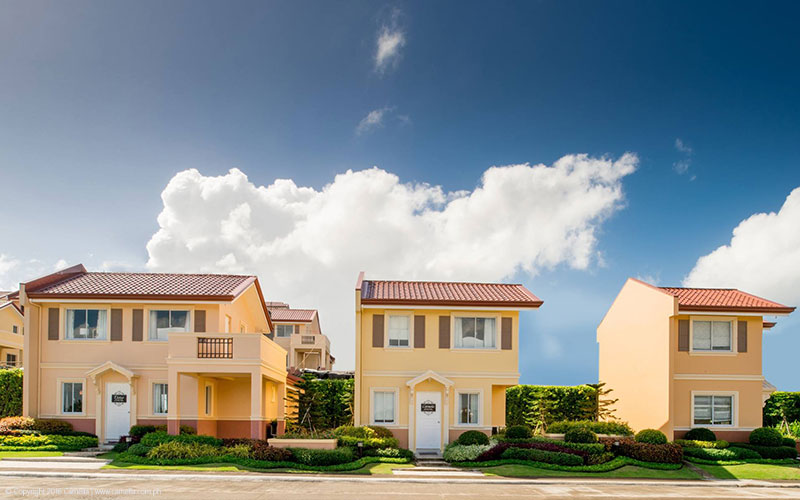 Camella Sorsogon is a 10-hectare community situated in Brgy. Cabid-an, Sorsogon City. Camella Sorsogon, an Italian-Mediterranean themed community is complete with everyday conveniences where its location is accessible to markets, malls, schools, churches, and transport terminal making everyday life simple and easy. Camella Sorsogon also offers active lifestyle with its amenities providing a venue for different activities.
Sorsogon dubbed as the "Gem City of the South" is located at the southernmost tip of Luzon and is haven to an abundant natural tourist attractions. The province of Sorsogon in the Bicol region is a prime eco-tourist destination offering pristine beaches, unexplored caves, numerous waterfalls, national parks, marine reserve and more.
Camella Sorsogon takes in the province's community of warm, friendly, ever-smiling and hospitable people offering a secured and caring embrace to individuals and families. Camella Sorsogon invites you to be part of its community.
Amenities
Clubhouse
Swimming Pool
Basketball Court
Volleyball Court
Bike Lane
Jogging Path